Bold Brows are trending!
Step away from the tweezers – one of Hollywood's biggest trends is to let the hair grow and wear bold brows!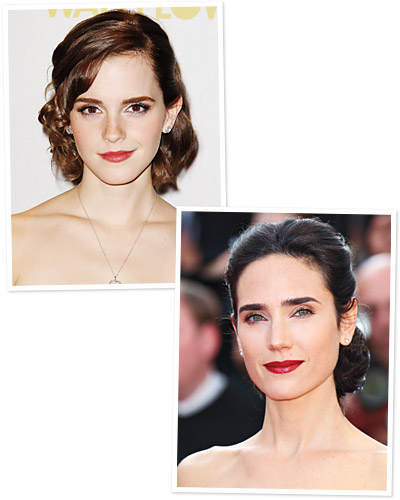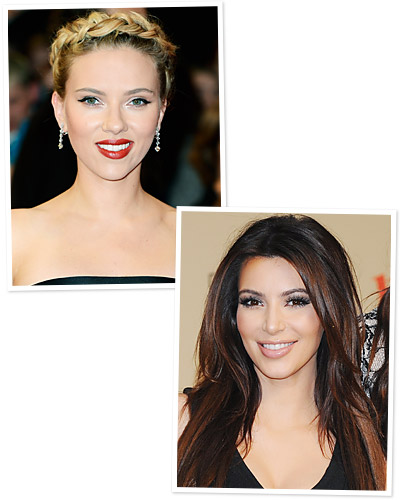 Stars like Emma Watson, Jennifer Connelly, Scarlett Johansen, & Kim Kardashian wearing their bold brows proud!
*Simplest tip is to leave the shape natural and use a brow pencil to add extra definition*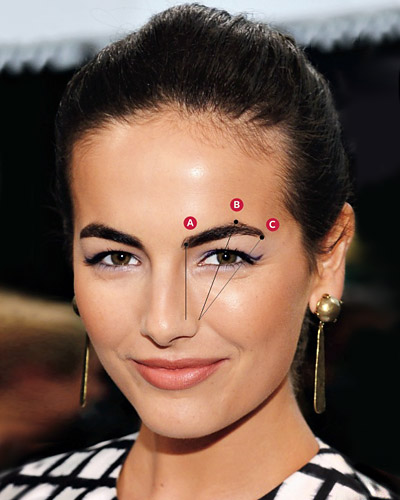 Camilla Belle
In Style Magazine has the step by step tutorial to get the perfect bold brow!
Tools needed: A double-ended brush,   eyebrow trimmer, white pencil, slanted tweezers, & brow pencil
Step 1: Plot out where your brows should start and end. To find your brow's starting point: line up a pencil with the side of your nose (A: from where nostrils begin).
Step 2: Tilt the pencil over the center of your puil to find the arch. The peak of your arch should appear where the pencil crosses the bow (B)
Step 3:  Drop the pencil out toward the corner of your eye, making a 45-degree angle from the side of your nose. This is where your arch should end (labeled C).
Step 4: Use a brow comb to brush long hairs upward in the same direction of their growth, then trim the excess length with tiny scissors.
Step 5: Apply a white pencil to "erase" stray hairs that fall outside of the lines, then remove them one at a time, pulling in the direction of hair growth.
Step 6: Pick up a brow pencil to fill in sparse areas, using short, quick strokes.
TADA! Bold Brows!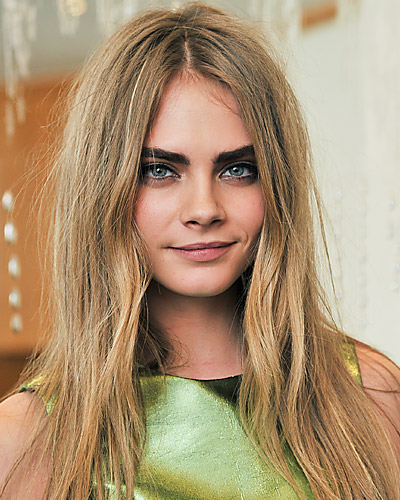 Source: In Style Magazine